About Us
We love scuba diving - here in Wellington, around New Zealand and overseas! All our staff are passionate about diving - whether teaching, exploring wrecks & caves, observing marine life or taking photos.
As a PADI 5 Star IDC Centre we run courses from Open Water Diver right through to Specialty Instructor Ratings with recreational courses designed to suit you.
Our store offers a complete range of dive equipment for everyone who wants to enjoy the water - swimming, snorkeling, spearfishing, scuba diving and other water activities.
Here at Dive HQ Wellington we have on site tank filling and cylinder testing facilities, which also enables us to perform any gas blending requirements you may have. We have a servicing workshop as well as two full time technicians on hand to service and repair your equipment who are more than happy to offer professional advice on your equipment requirements.
Claire
Training Manager/PADI Course Director
Claire's first dive was in a concrete pool in 1996 and she has been hooked on diving ever since. She completed the first Tertiary Scuba Course back in 1997 and has travelled and worked in the industry full time for over 20 years. After working in both Israel and Egypt she returned to NZ in 2001 and started teaching Instructors with the Diploma in Professional Diving Course. After a break, working in Australia and Vanuatu she returned to NZ and opened Dive HQ Wellington in 2005.
As Training Manager & Wellington's only Gold rated PADI Course Director Claire organises the recreational dive courses as well as planning dive club activities so she can escape the office.


Paddy
Retail Manager /PADI IDC Staff Instructor
Paddy started his career as a PADI instructor in 2011 when he completed his PADI Instructor Development Course (IDC) here at Dive HQ. After spending a few years working here in Wellington, he traveled overseas and had the opportunity to dive some of the worlds most incredible locations. Paddy eventually settled in London where he continued working as an Instructor for two years. Having had his fill of cold water diving he started working in the Philippines. But now he's back! Since he's been gone Paddy has completed technical dive, and freediving training, equipment servicing clinics as well as being able to teach a variety of new specialties.
Alan
PADI Divemaster
Alan started diving in 2014. He was a regular club diver and is now running and organising club dives and events. After diving with a lot of our new dive club members he decided to complete his Divemaster course to gain new skills. Alan spends a lot of his time underwater with his camera capturing some amazing encounters, from rare local species to sharks.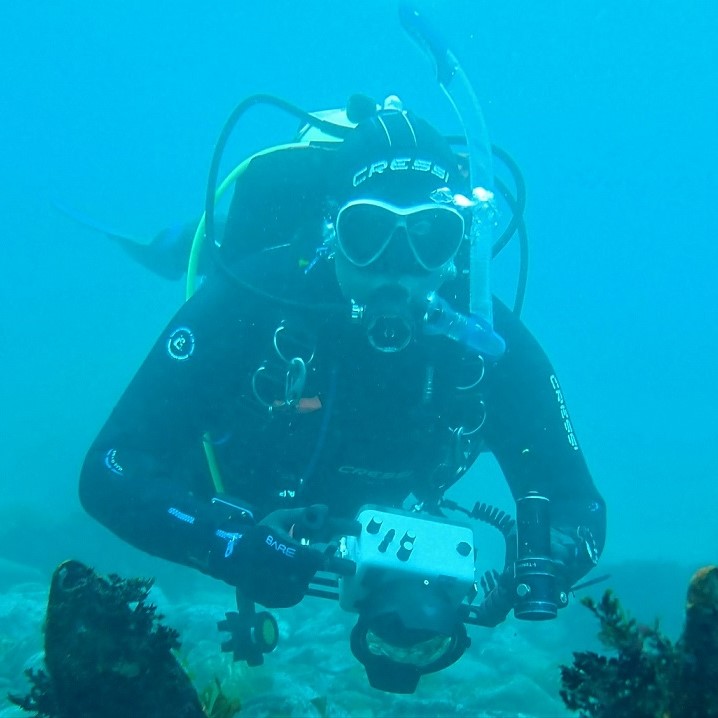 Max
PADI Specialty Dive Instructor

Max has been diving since mid-2017, picking up his first dives at the age of 13. He completed his PADI Instructor Development Course (IDC) in 2022 in Whitianga, because the water was way too cold for him here in Wellington. Max is looking forward to continuing his SCUBA education and placing more specialties under his belt. He has a keen interest in underwater photography, and seeing what there is to see underneath the waves. Max is very passionate about wildlife conservation and keeping the ocean beautiful.